Cooking THAI-Style

Thai cuisine has gained an international popularity.While you are here visiting the island and dining out at the many fined places to eat on and around Phuket,often you wonder just how such a dish made.Perhaps you think that you would like to try your hand at preparing a few dishes but the familiarity with both ingredients and cooking style can seem overwhelming.
Recognising that such a desire to learn Thai-style cooking was gaining in demand,cookery classes have begun to appear.Asian Grill class runs 1,100 baht/person;The Curries of Thailand is 900 baht/person;Seafood dishes of Southern Thailandis 1,100 baht/person and much more.
Newsletter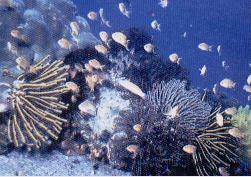 PhuketBeach.com proudly presents a new website offering travelling information. It's everything you want to know about Phuket , the biggest island on the southwest Thailand.
Phuket , known as "The pearl of the south" , is one of Thailand's most popular tourist destinations , attracting visitors from both Thailand and overseas.There are numerous beaches along its coast.
Phuket , the pearl of Andaman , never fails to make a lasting impression on its visitors with the perfect natural beauty and all the conveniences for those who truly seek a quite rest.This impressive surrounding is easily accessible either by road , air or ferry.
The fresh breeze , pleasant sunlight and fine white beach that stretches to meet the emerald sea continues to welcome the rolling waves, the scenery that awakes any sleepy spirit before the sky in the horizon gives way to the gentleness of twilight, freshness and tranquillity to take place right here.



Travel.....
By Car Take Routh 4 from Bangkok south. Along the way pass the provinces of Nakorn Pathom , Ratchburi , Petchburi , Prajuab-Kirikan , and at Chumporn go right to Ranong.From Ranong , go south through Kraburi and Kah-Perr districts to Phang-nga Province. In Phang-nga the road passes through Kuraburi , Takua Pa and Takua Tong districts before reaching the town of Kok Kloy , just beyond which is the Tao Thep Krasatri Bridge and Phuket. Distance is 867 kilometers.See Bus Timetable from Phuket.
By Coach Both air-conditioned and non-air-conditioned buses leave the Southern Bus Terminal in Bangkok daily.For details call the individual bus companies.
By Air Details about flights to and from Phuket International Airport can be obtained from Thai Airways , in Bangkok.
By Sea The Deep Sea Port (Port of Phuket) at Phuket is visited by both cargo and cruise ships from Thailand and from aboard.Contact your travel agent for information about the many different ships that stop at Phuket.

Weather
---

Currency
Our Currency Exchange Calculator uses a table of TFB. This table indicates TFB buy foreign currency, sell foreign currency. It can calculate many currency in the world. You can also invert from BAHT to foreign currency and invert from foreign currency to BAHT by entering your amount in the blank field and click calculate. It's so easy. Just do it.
Click Here.....
---

Popular in Pkt

Promthep Cape
---